Japanese venture capitalist firm, Sunbridge Global Ventures, is aggressively moving into the South East Asian startup scene, which has exponential growth over the last couple of years.
Like many savvy incubator investors, Sunbridge Global has recognized the scene is to hot to miss out on. What is more, and unlike Japan in many sectors- it remains relatively unsaturated, as this excellent "opportunity map" from TechinAsia shows: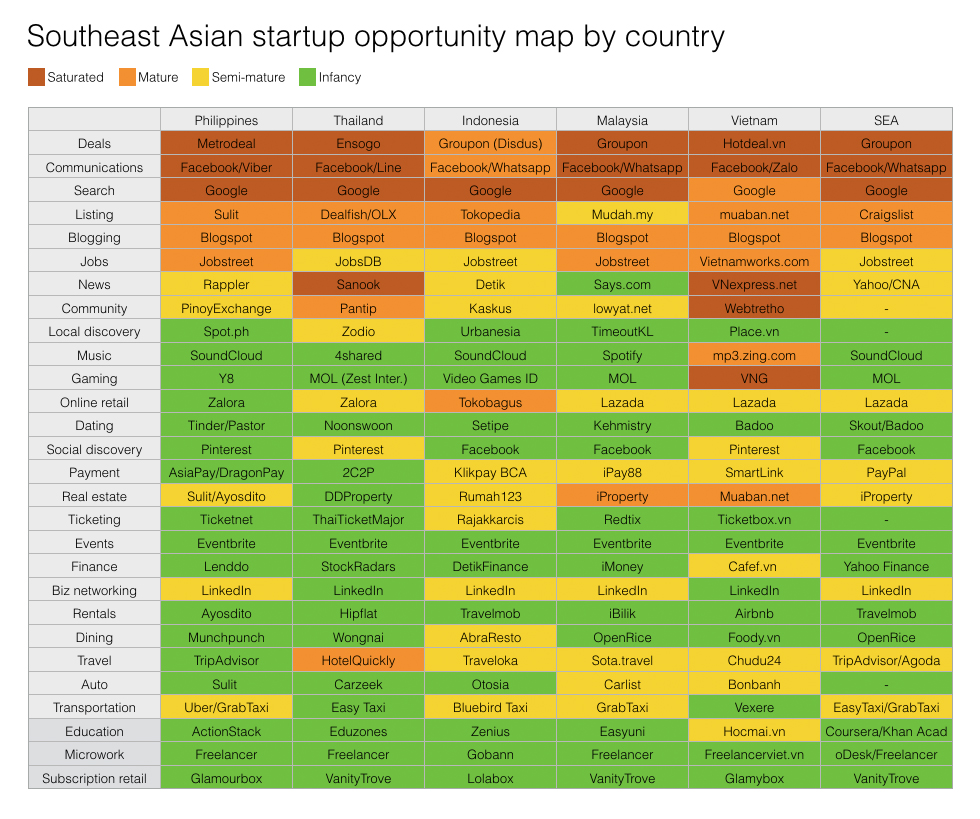 Sunbridge Global is partnered by some of the biggest corporations in Japan, such as NTT, Kao, VEC and in the US with the likes of Amazon. Last week at the Innovation Weekend at Singapore, hosted by Sunbridge Global Ventures. The winner, StudyPact, and the runner-up Haystakt– both taking the new crowdfunding fad to new and unique levels. Both projects qualified for attendance, and a chance to pitch, at a Tokyo-based pitch contest in December of this year. Joining them will be the winners and runners-up from pitch contests in Boston, London and Osaka this year.
Sunbridge Global, along with many other established and up and coming venture capital firms in Japan- are evolving from being traditional VC types, to "incubators" who provide platforms and guidance to startup ventures. With their Jannovation Week in Silicon Valley, they are investing in companies all over the world, such as the US platform AnyRoad. It is surely a sign of the times that the new way of approaching investment in South East Asia, with many collaborations between Japanese and Chinese VCs and technology firms (such as LanguageCloud, which Sunbridge Global also invested in)- will not be overly influenced by the older generations still harboring grudges over events which happened over 75 years ago, such as the nanking massacre. The younger generations are not only tech savvy and forward looking, along with awareness that previous generations didn't have (e.g: the environment, health, etc)- but they also recognize that socially aware entrepreneurship and staying connected to their fellow men and women around world, without censorship, is the best chance the world has for peace and prosperity for all.
Related articles
Originally posted on May 14, 2014 @ 2:39 am